Hutchinson Regional Medical Center Proud of Low Infection Rates
Tuesday, June 04, 2019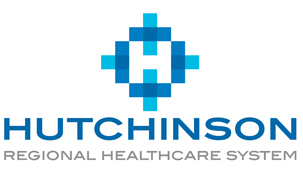 By: Ken Johnson, President & CEO of Hutchinson Regional Healthcare System
Hospital Compare, part of the Center for Medicare and Medicaid Services tracks infection rates. Hutchinson Regional Medical Center (HRMC) is proud of our low infection rates.
Hutch Regional takes the fight to eliminate infections seriously and our constant efforts are producing positive results.
The Hospital Compare report shows that Hutch Regional is 83% below the state average and 80% below the national average in instances of intestinal infections and 30% below the state average and 31% below the national average in urinary tract infections. Fighting bloodstream infections is a high priority and Hutch Regional ranks 2% below the state average and slightly above national figures in the success rate of accomplishing that objective. A total of 18% more patients receive appropriate care at HRMC for severe sepsis and septic shock compared to the state average while 23% more patients receive appropriate care as compared to the national average.
Also, there have been no Cath lab related infections at Hutch Regional for more than a year nor have there been any blood infections caused by MRSA for the past 14 months.
Efforts to reduce infections include additional training for lab technicians and installation of machines to de-contaminate hospital rooms. Hand washing machines are available in every patient room, cafeteria, and throughout the hospital. Also, the hospital holds regular meetings with physicians and staff to brainstorm new strategies to combat and reduce infection rates. At every step of treatment, our physicians and staff use antibiotics appropriately so patients receive the right drug at the right time, in the right dose.
Providing the safest environment for our patients is our number one goal as we continue our fight to rid Hutchinson Regional Medical Center of infections, that in some cases, may be lift threatening.