Two Groups of Community Volunteers Donate Hundreds of Hours to Hutchinson Regional Medical Center
Thursday, September 05, 2019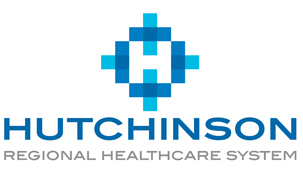 By: Ken Johnson, President & CEO of Hutchinson Regional Healthcare System
Two groups of community volunteers are deserving of recognition for donating hundreds of hours of time to Hutchinson Regional Medical Center (HRMC) during the fiscal year, which ended on June 30.
Ninety members of the HRMC Auxiliary donated 11,500 hours, equivalent to 479 24-hour days, assisting with the day-to-day operation of five areas of the hospital. Areas benefiting from the volunteers included Same-Day Surgery, Intensive Care Unit Waiting Room, Information Desk, Mail and Delivery and Gift Shop.
Lois Veatch donated 782 hours in the Same Day Surgery Center and was honored as the auxiliary's top volunteer for the year.
Bev Nash, volunteer coordinator for the auxiliary, said the volunteers add a caring touch for the families of hospital patients.
Also, Angela DeVore, Coordinator of Pastoral Care at HRMC, is assisted in her day-to-day duties in no small way by 19 area church ministers who donate their time 4 p.m.-midnight on week days and on weekends. This group of ministers is known as the "Chaplain Corps."
Chaplain Corps volunteers fulfill a number of responsibilities that may be as simple as visiting patients who have no family residing within the area to assisting families dealing with end-of-life issues following accidents and serious illness.
It is not physically possible nor is it expected for Angela to be on the job 24/7 to assist patients and families with spiritual care. For 30 years, the Chaplain Corps has stepped up to take time away from their day-to-day responsibilities as pastors of local churches to assist hundreds of families dealing with crisis.
Hutchinson Regional Medical Center could not function in as caring a fashion without the assistance of these two volunteer groups. They distinguish themselves every day working hand in hand with our staff in providing compassionate care to our patients and we are grateful for their service.