Hutchinson Regional Healthcare System Wins State and National Award
Tuesday, September 04, 2018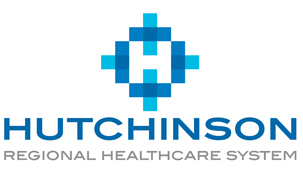 Writen By: Ken Johnson, President & CEO
It was an honor last month to accept, on behalf of Hutchinson Regional Healthcare System (HRHS), the Grassroots Champion Award from the Kansas (KHA) and American (AHA) Hospital Association. It was especially gratifying for HRHS to be selected as the Grassroots winner among the state's 128 hospitals.
The award was presented to commend the HRHS team for our efforts to educate elected officials on the critical issues that affect the hospital's role in the Hutchinson community and throughout the state. In doing so, our staff of healthcare professionals were lauded for our advocacy efforts on behalf of the healthcare systems and patients we serve.
HRHS is a non-profit organization and is prohibited from endorsing candidates for elective offices. Still, I am told that a number of our employees are involved in the political process and work as volunteers in local campaigns.
We maintain year-round contact with area legislators to tout our positions on issues favorable to healthcare. Each February, a delegation from HRHS spends a day at the legislature for one-on-one meetings with lawmakers serving in the Kansas Senate and House of Representatives. I am pleased to report that our lawmakers carve time out of their busy schedules to meet with us and are receptive to our input.
It was an honor earlier this year to host Governor Jeff Colyer and Senator Jerry Moran for a tour of Hutchinson Regional Medical Center.
We are aided in all our efforts by the KHA Governmental Affairs team, a group of high caliber healthcare experts who understand the vast number of issues being debated that affect our future.
A formal presentation of the Grassroots Award is scheduled in early September during the KHA annual meeting in Overland Park.