Stryko Mako Robot will assist with Orthopedic Procedures at Hutchinson Regional Medical Center
Monday, January 28, 2019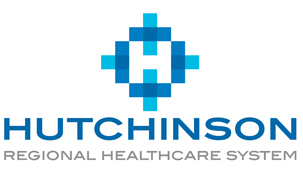 BY KEN JOHNSON, PRESIDENT AND CEO
Hutchinson Regional Medical Center will soon open an Orthopedic Center of Excellence to enhance treatment of orthopedic patients. Included in the enhancements is the addition of a Stryker Mako Robot to coincide with the renovation of a unit on the hospital's third floor to prepare for treating an increased number of patients awaiting hip and knee replacements.
More than 500 Reno County residents undergo hip and knee replacement surgeries every year. Orthopedic procedures utilizing the Stryker Mako Robot are slated to begin in early March and renovation of the special orthopedics unit will be completed in August.
Dr. James Larimore has performed 5,000 hip and knee procedures as a physician with the Hutchinson Clinic and calls the Stryker Mako Robot an "Alignment Device" that will assist the surgeon in making precise cuts to produce the best possible outcomes. The use of orthopedic robot machines is rapidly becoming the industry standard and a key differentiator in patient choice. Thanks to advancements, joint replacements may last 20 or more years or double the time from just a few years ago.
The hospital's third-floor renovation will include the addition of a gymnasium for therapy along with exercise equipment designed to speed recovery.
Patients will literally start their recovery prior to surgery through the Enhanced Recovery After Surgery (ERAS) program which includes one-on-one meetings with the surgeon and staff and a pre-operative plan which includes an increase in activity such as walking.
The new and enhanced orthopedic unit at Hutch Regional will be equal to any in Kansas, adding to the many improvements made to the hospital during the past few years. There are also many more initiatives planned, all designed to provide Hutchinson and the surrounding area the best hometown healthcare possible.