Hutchinson Regional Medical Center Launches Telepulmonology Program
Tuesday, December 04, 2018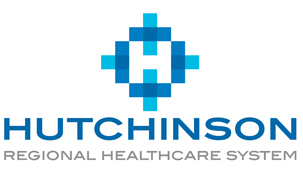 Written By Ken Johnson, President & CEO
A telepulmonogy program to provide top quality pulmonary services to patients 24/7, seven days per week is the newest enhancement in medical services for patients of Hutchinson Regional Medical Center (HRMC). The telepulmonology program is made possible through a partnership between HRMC and Eagle Telemedicine, an Atlanta-based provider that is a pioneer in the field.
We are pleased to bring the benefits of telepulmonology to our patients. The team of telemedicine pulmonologists we are working with are partners who collaborate with our own doctors and provide guidance and expertise to nurses and other clinical staff.
The new program is high tech and includes a rolling cart equipped with a digital stethoscope and other diagnostic equipment as well as a videoconferencing monitor and camera that enable physicians from several locations to communicate directly, face to face, with patients and staff.
The cart accesses a patient's electronic medical and lab records instantaneously. Working behind the scenes is a cloud-based telehealth network that enables the connection between patient and physician, and a small team of telemedicine physicians specifically assigned to HRMC.
HRMC already utilizes telemedicine in our stroke program, which the American Heart Association/American Stroke Association has recognized with the Stroke Gold Plus Quality Achievement Award-recognizing the hospital's commitment to ensuring stroke patients receive the best evidence-based treatments. In addition, Horizons Mental Health Center, an entity of Hutchinson Regional Healthcare System, has, for 15 years, used telemedicine to provide therapy and evaluation services. Also, telemedicine is used to do screenings through the HRMC Emergency Department for appointments at the jail and to treat patients in remote locations.
Telemedicine is a wonderful way to provide the best access to physicians at any time of day or night. It is especially valuable to rural areas, and will allow us to keep more patients close to their homes.