Medicaid Expansion Takes Step Forward
Tuesday, April 02, 2019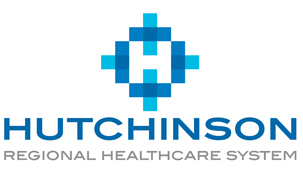 Medicaid expansion, the top legislative priority of Kansas hospitals, including Hutch Regional, took a step forward in late March when the House of Representatives voted in favor of the state's participation in the federal program. The legislation awaits action in the Kansas Senate which may include a debate lasting into the final days of the 2019 legislative session.
To date, 36 states and the District of Columbia have either joined the program or will do so by the end of 2019.
Enactment of Medicaid expansion will benefit Reno County in several ways:
More than 1,600 un-insured Reno County residents will gain health insurance coverage.
Nearly 50 new jobs will be created in Reno County, no small number for a community of our size.
The amount of uncompensated care provided by Hutch Regional each year will be reduced by as much as one-third.
Nearly $11 million in new healthcare spending will flow into the Reno County economy which will be a major economic boost to our community.
Reno County residents benefiting from Medicaid expansion will have access to preventive care to help them stay healthy and avoid costly visits to the hospital's Emergency Department. Fewer people will have to decide between paying medical bills and paying for other living expenses such as food or rent.
Hard working Kansans remit more than $24 billion each year in federal income tax, so it stands to reason that we should seek the return of as many of those dollars to our state as is possible.
Kansas has forfeited more than $3 billion since the inception of Medicaid expansion, or $1.8 million per day. The money is being spent on other states, instead of Kansas.
Kansas has a long history of wise use of federal funds returned to our state from the nation's capital. Highway funds have been used to build and maintain hundreds of miles of Kansas' highways and farm subsidies have benefited thousands of farmers who put food on our tables. Medicaid expansion will make a huge difference to more than 150,000 Kansans who are currently living without health insurance.