HRMC Establishes New Health Services Financing Program
Tuesday, July 30, 2019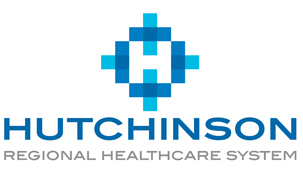 By: Ken Johnson, President & CEO of Hutchinson Regional Healthcare System
Hutchinson Regional Medical Center (HRMC) has established a new program named Health Services Financing (HSF) to help patients pay out-of-pocket expenses on medical bills.
Working in conjunction with Commerce Bank, Hutch Regional has put together a financial program that is administered like a loan with affordable, interest-free monthly payments.
Health Services Financing offers an enrollment process that is easy, paperless, and all financially responsible parties are approved without credit screening. There is no set-up or origination fee or prepayment penalty.
The Health Services Finance account offers many benefits:
One affordable monthly payment
Quick and convenient enrollment process
No credit screening
Ability to combine qualified services and charges to one account
Interest free financing
Patients are eligible for an HSF account regardless of whether they have insurance or not. Enrollment applications are accepted in person or over the phone. HSF accounts are wholly served after enrollment by Commerce Bank.
The Health Services Financing program is part of Hutch Regional's core commitment to provide the highest level of care to patients from the time of admission to dismissal. The goal is to provide patients and their families peace of mind when confronted with medical expenses, which lowers stress and speeds healing.
Those desiring additional information on Health Services Financing should contact the Financial Services Department at Hutchinson Regional Medical Center by calling 620-665-2024.