Hutchinson asking for your input on Downtown Hutch Master Plan
Tuesday, January 31, 2023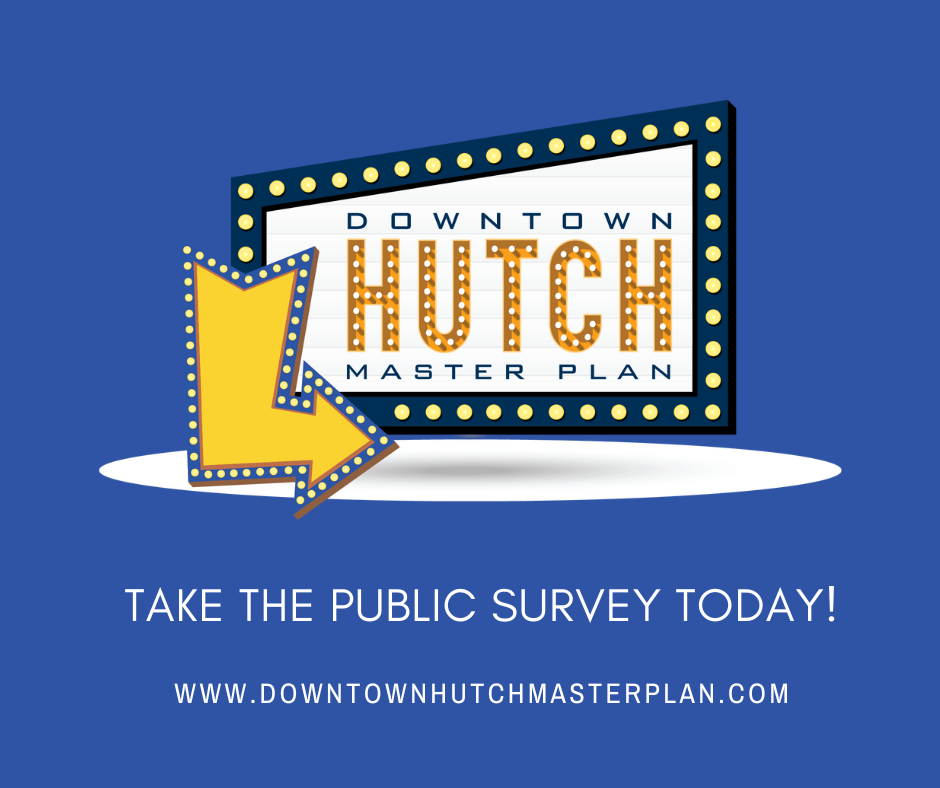 Hutchinson asking for your input on the Downtown Hutch Master Plan
Hutchinson, Kansas (January 31, 2023) - The planning process for the creation of a new Downtown Master Plan has launched!
The first step in designing a successful forward-looking master plan for Downtown Hutchinson is to gather public input. Public input is being collected through a digital public survey to get a better understanding of what residents and stakeholders desire for the future of downtown Hutchinson. The survey asks the public to share their thoughts on the current state of downtown, as well as opportunities for its future. The survey is now open online (see below) and will remain open until April 28.
In addition to the public survey, an In-person Open House will be hosted on Wednesday, April 12. A Virtual Open House that you can participate in from your computer or phone will be launched on the project website in April.
More information about these opportunities can be found on the project website, as well as the City of Hutchinson and Hutchinson/Reno County Chamber of Commerce social media accounts.
Downtown Hutchinson is so valued by the community and this long-term planning effort will build on current success and establish a vision for an exciting and vibrant future.
For more information and to sign up for project email updates, CLICK HERE.