Pediatric Dentistry Receives Small Business Award
Monday, May 18, 2020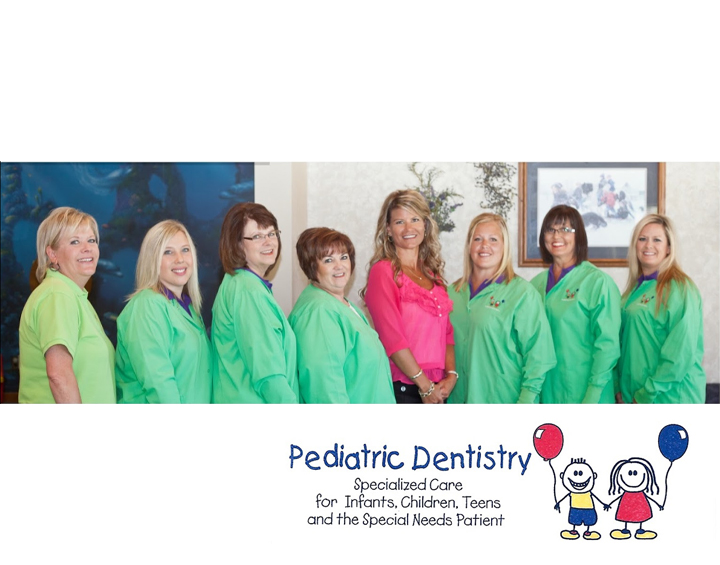 Dr. Roger Gausman first opened the pediatric dental office in 1980 as a specialized dental office for children. Dr. Kricket C. Young joined the practice in August of 1998, directly after graduating from the University of Nebraska Medical Center Pediatric Dentistry Residency program. At that time, they changed the office name to Pediatric Dentistry, LLC and when Dr. Gausman retired, he left the practice to Dr. Young.
The business of pediatric dentistry is unique in that they only treat children and special needs patients. Their dental services include everything from preventative services like cleanings, to restoring teeth that have been "broken" due to either decay or trauma. They specialize on the unique factor that their patients are still growing and changing and rely on them to help form their evolving smile into a beautiful adult smile. The challenging part of pediatric dentistry is dealing with the varying ages starting with the very young, the different cognitive levels, and their fears and anxiety of the unknown. One unique thing about Pediatric Dentistry many people don't realize is the large area they draw from, as they have patients from all over the western part of the state as well as northern Oklahoma and even have families that travel over three hours to come see them.
Over the last 22 years of her practice, Dr. Young has seen many changes take place. While the kids and the technical part of dentistry has remained similar, the health care field is always evolving. The most difficult challenge is the business side of dentistry and all the regulations that go along with it. The cost of dental materials, products, and equipment continue to rise, along with staff salaries, utilities, and taxes. However dental insurance reimbursement does not increase, or if it does, it is nowhere near the national average of other product increases. Over the years, they have had to be creative and find solutions to overcome this without affecting their overall product of high-quality dentistry.
At Pediatric Dentistry, Dr. Young believes it is her highly trained long-term staff that makes the biggest impact on the care for the kids, and feels lucky she gets to work every day with such a fun, great group of ladies. Her number one mindset it to treat her employees as she would like to be treated. Because of this mindset, she has had great employee retention, having employees that have been with the practice for ten, twelve, eighteen, and even thirty-five and forty years! She makes it a priority to give her employees pay increases every year to show her appreciations for their hard work and dedication. In general, Dr. Young believes a big part of the employee retention is the fun of working with the kids. It can be very challenging, but those challenges usually turn into big rewards as they love seeing the positive impact they have on families lives.
At Pediatric Dentistry they believe in giving back to their community and getting involved where they can. Throughout the years Dr. Young has held an office with the Kansas Dental Association, Central District Dental Society, and she is currently the head of the Pediatric Dental board for the State of Kansas. She also speaks monthly at Hutchinson Regional Medical Center to their "new mom" group, provides screenings and speaks to local schools and nonprofit groups, and has been involved with Kansas Mission of Mercy, including serving on the planning committee when it was in Hutchinson. Throughout the years she has also been active in her children's schools at all levels from volunteering weekly in their classrooms, organizing science fairs, serving meals, and helping with sports and other school activities.
Thank you, Dr. Young, for all you do for our community!