Hutchinson Regional Healthcare System Implements New Electronic Health Record
Monday, October 29, 2018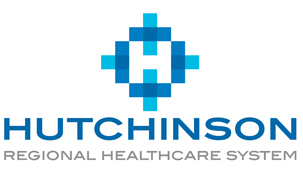 By: Ken Johnson, President & CEO
The most recent milestone in the Hutchinson Regional Healthcare System (HRHS) transformation took place on September 24th, 2018 with the implementation of OZ, a new HRHS Electronic Health Record (EHR). Years of exhaustive planning and training resulted in a successful implementation as HRHS made this $20 million EHR operational.
HRHS contracted Cerner Corporation (North Kansas City, MO), a supplier of health information solutions, services, devices, and hardware to facilitate the upgrade.
Groups of as many as 40 employees spent several weeks at Cerner headquarters studying the numerous ways that electronic health records will benefit the overall operation of each HRHS entity. Also, Cerner representatives made frequent visits to Hutchinson to train stakeholder department team members. Included in the training was consultation with physicians and other community healthcare providers to more completely define the overall impact of the changeover. For example, physicians and nurses participated in an exercise entitled "A Day in the Life of a Patient," which demonstrated how OZ will consolidate and simplify the processes undertaken to register and track patients from admission through discharge.
In summary, our goal is to increase efficiencies and reduce repetition in the utilization of electronic health records. Once Oz has reached full operational status, a nurse or physician can, by the simple click of a button, view past medical history for each patient. Time is of the essence in the diagnosis of specific diseases, and in some cases, improve the odds for a successful outcome.
The steps required to execute a change of this magnitude has been nothing short of monumental, but thanks to the hard working and dedicated employees of Hutchinson Regional Healthcare System, the project has been delivered with minimal glitches or delays.
OZ is a major step forward in our ongoing efforts to provide our patients with healthcare services that surpass nationwide standards.